https://www.trip.com/travel-guide/attraction/nanjing/nanjing-eye-pedestrian-bridge-31672247/
Overview
Nearby
Reviews

Win Prizes
Details
Recommended
Nanjing Eye Pedestrian Bridge
南京眼步行橋
Recommended sightseeing time:
30 minutes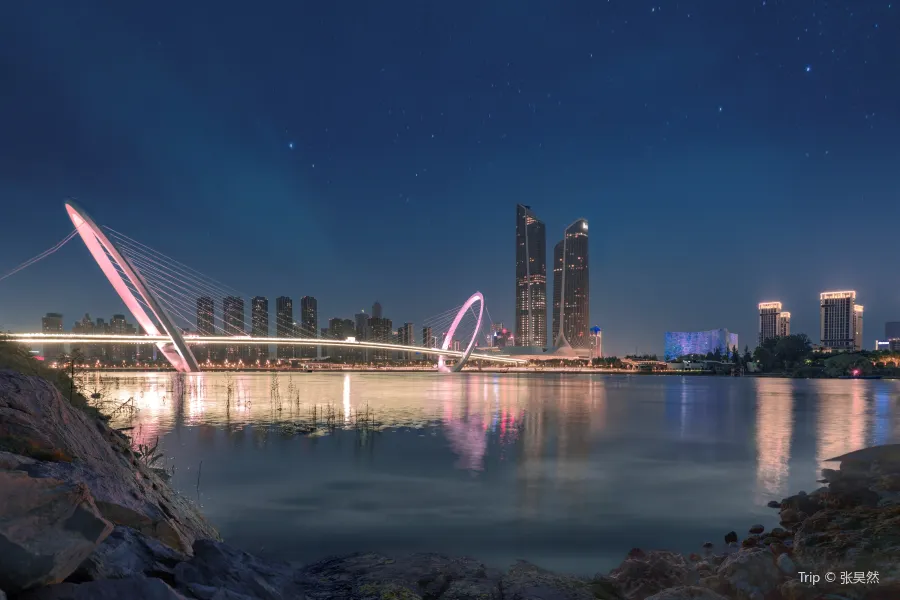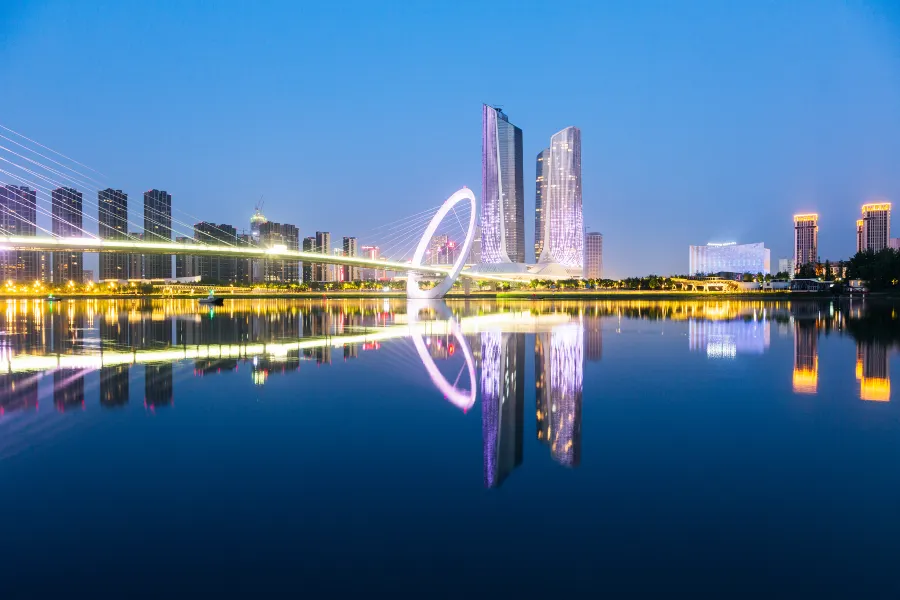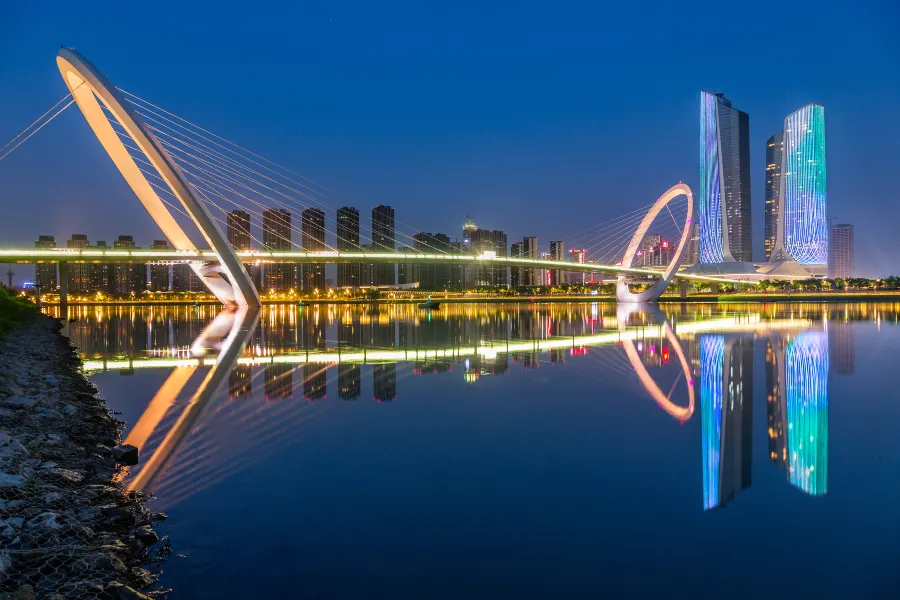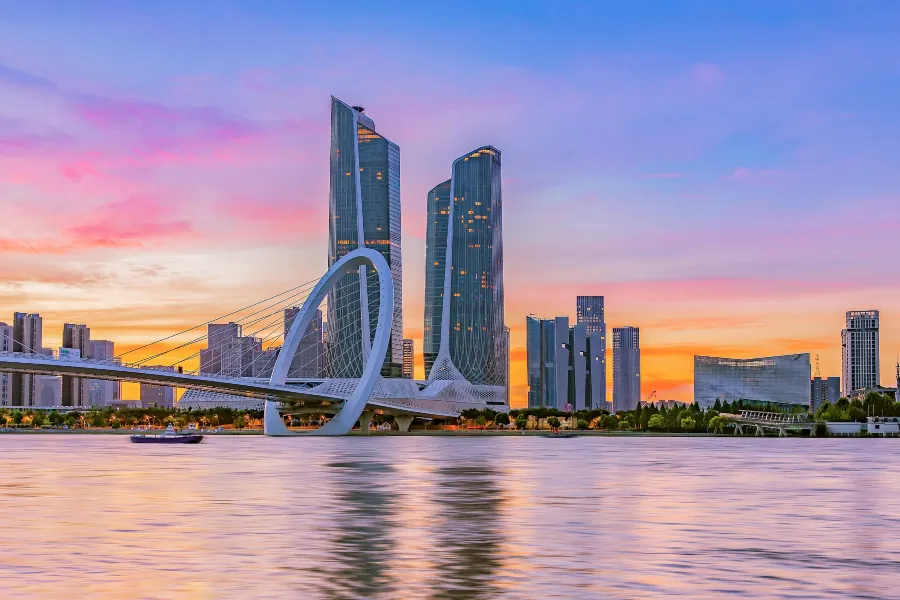 All (136)
Latest
Positive (95)
Negative (1)
Photos (109)
Additional Information
Introduction
Nanjing Eye Nanjing Eye is located in the central axis of the Youth Olympics axis of Hexi New Town, Jianye District, Nanjing City. It is the first sightseeing pedestrian bridge on the Yangtze River. It crosses the Jiajiang River in Nanjing. The starting point is in Hexi Youth Culture and Sports Park and the end point is in Jiangxinzhou Youth Forest Park. The wing-like slanted steel cable flutters upward like the strings of a harp, and pedestrians walk through it like notes jumping on the strings. It is a new landmark in Nanjing and a new attraction in Nanjing.