10 Fan Facts You May Not Know about The Bean Chicago

Catalogue
Basic Facts about the Bean

Who designed the Bean?

When was the Bean constructed?

How large is the Bean?

What does the Bean mean?

Can you touch the Bean?

Do they clean the Bean?

A History of the Bean

Millennium Park

History and Planning

Standout Attractions

Constructing the Bean

What's Inside the Bean?

Sir Anish Kapoor

Best Spot for A Selfie

The Bean at Night

Final Thoughts
When it comes to venerable symbols of Chicago, there is of course the Willis Tower, the Art Institute of Chicago, the Field Museum, Solider Field, Navy Pier, and…yes, the Cloud Gate. More affectionately known as "the Bean," this massive public sculpture has garnered widespread acclaim ever since its unveiling in 2006. An essential stop on anyone's Chicago photo tour, Cloud Gate is the prime attraction in Millennium Park. Maybe you've seen pictures of the Bean and wondered what on earth is that thing and who designed it? Or maybe you're just curious where's the best place to take a selfie. Whatever the case may be, we're bringing you this look at a Chicago landmark. Here are some things you may not know about the Chicago Bean.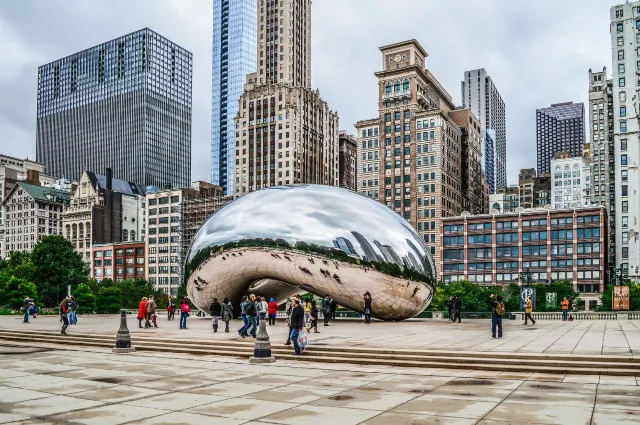 Indian-born British artist Sir Anish Kapoor.
Cloud Gate officially measures in at 66 feet long, 42 feet wide, and 33 feet high. It weighs approximately 110 tons, or about the same as a Boeing 757 airliner. That's one big bean!
Sir Anish Kapoor described liquid mercury as his inspiration for Cloud Gate. He sought to create a form that captured the movement in the surrounding park and the city beyond. The Bean's highly reflective surface, much like liquid mercury, appears ready to slosh about.
Yes, visitors are allowed to touch the Bean. Just try not to leave too many fingerprints and ruin the experience for others.
Yes. The Bean receives a power wash each day and a deep cleaning twice each year. During the deep clean, workers use nearly 40 gallons of detergent to bring the metallic surface back to its mirrored state.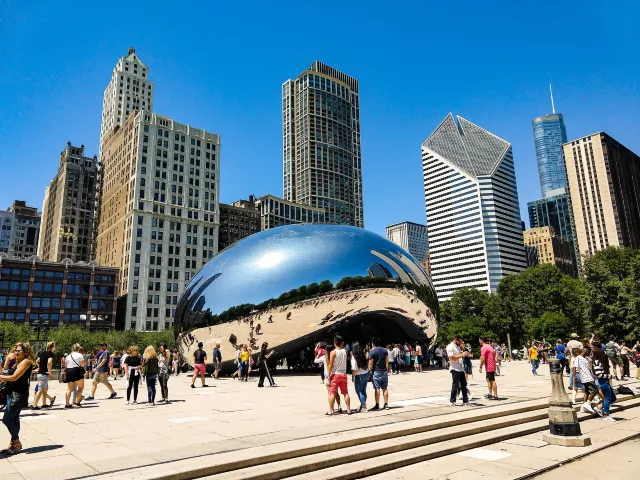 Construction on Millennium Park began in 1999 with the goal to open in time to celebrate the new millennium. Delays and cost overruns meant the park ended up opening in 2004, nearly four years behind schedule. City planners considered several prominent artists before settling on a proposal by Sir Anish Kapoor for a major artistic installation. Concerns about Kapoor's initial designs further delayed construction. Some feared the highly reflective surface might become dangerously hot in the summer or cold in the winter. Others worried it would be too cumbersome to maintain the necessary polish on a sculpture exposed to the elements. All of this meant Cloud Gate was unveiled only in 2006.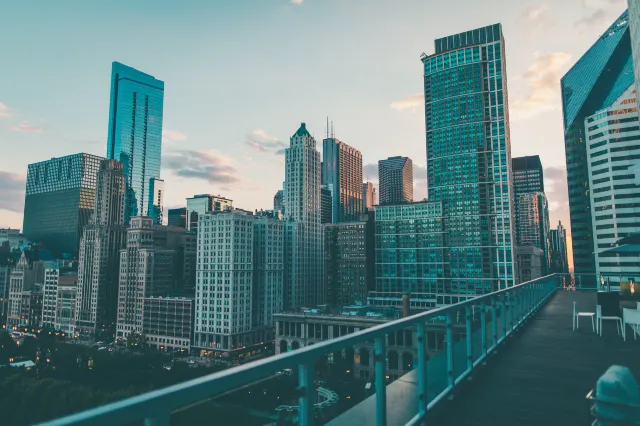 In the late 1990s, urban planners in Chicago were looking to revitalize a prime piece of public space located just across Michigan Avenue from the Loop District. What would eventually become Millennium Park was once the famed Union Baseball Grounds, home to the Chicago White Stockings until it was destroyed in the Great Chicago Fire in October 1871. Having existed variously as a park, a rail yard, and a parking lot in the many decades that followed, the area was in need of a makeover when city planners decided to build a great urban park to celebrate the coming of the third millennium. Despite significant construction delays and massive cost overruns, Millennium Park eventually opened to the public in 2004. In overcoming these challenges, city planners managed to construct a widely praised public greenspace that would go on to earn a place in many a Chicago resident's heart.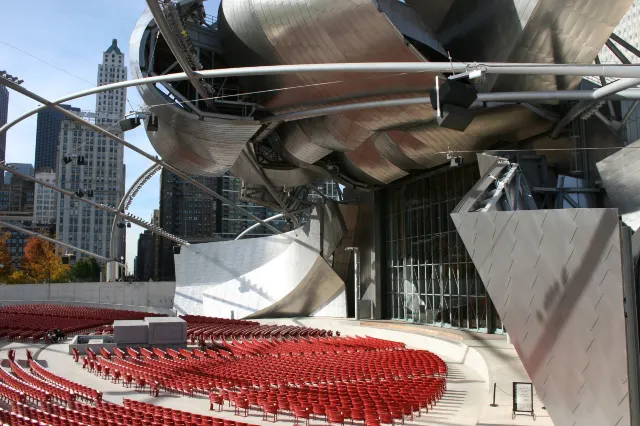 Millennium Park lies at the extreme northwest corner of a far larger urban greenspace that comprises Maggie Daley Park, Grant Park, Lakefront Park, and more. That Millennium Park manages to stand out among the others is a testament to the park's design and planning. In addition to the major attraction that is Cloud Gate, Millennium Park also contains the famed Jay Pritzker Pavilion. Designed by legendary architect Frank Gehry, the Pritzker Pavilion is a large bandstand that's home to the Grant Park Symphony Orchestra and Chorus and the Grant Park Music Festival. Gehry's incorporation of flowing shapes and a trellis structure were meant to invoke a futuristic architecture befitting of a new millennium.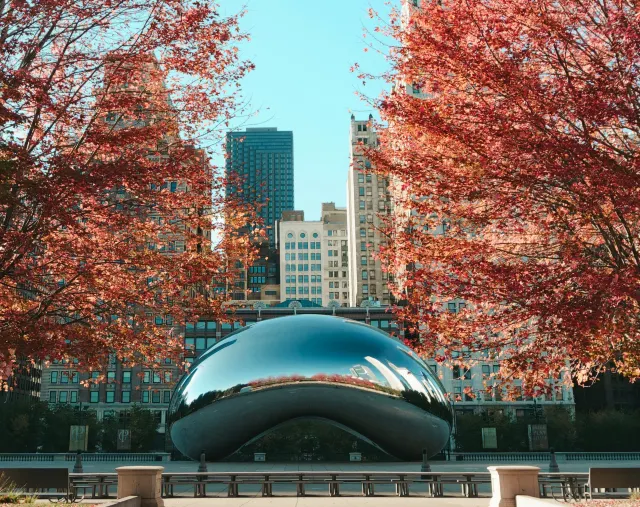 Atelier One, a British engineering firm, teamed up with freelance engineer Chris Hornzee to design the internals of the Cloud Gate. The team chose to use a high-density polyurethane foam during construction of the final structure. Sections were prefabricated and transported to Millennium Park for assembly. Under the mirror polished surface of the Bean are several framing components that keep the overall structure standing. The interior was designed in such a way as to avoid structural overload at any one point. The frame allows the Bean to expand and contract along with changes in exterior temperature.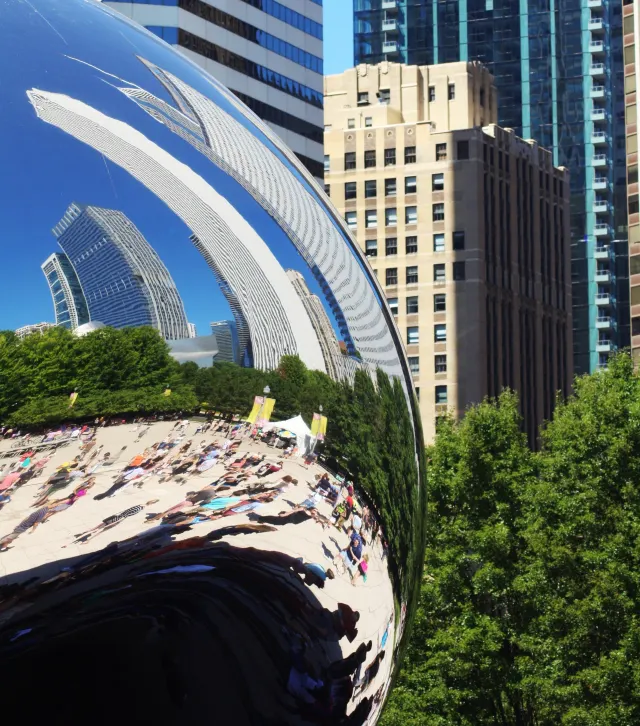 During design and construction of Cloud Gate, the engineers tasked with bringing Sir Anish Kapoor's vision to fruition faced numerous challenges. In considering building materials, stainless steel was quickly rejected due to its tendency to absorb heat from the surrounding environment. Heating during the day followed by cooling at night might well have led to cracks or other imperfections appearing on the sculpture's surface and thereby ruining the design. Ultimately, engineers took inspiration from tried and true methods used in the shipbuilding industry and selected a wooden structure that could expand and contract with changes in temperature. Contrary to some urban legends, there is actually nothing contained inside the Bean aside from the basic structural elements, though at one point there was a rudimentary construction office located inside.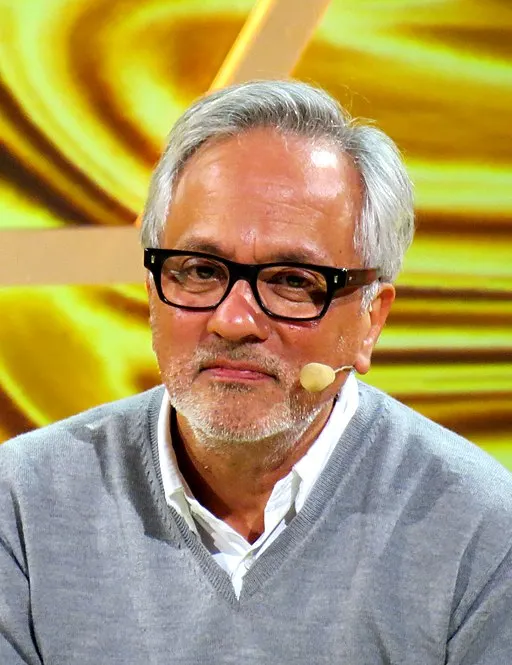 Sir Anish Kapoor, pictured above in 2017, is an Indian-born British artist known for his conceptual works. Born in Bombay in 1954, Kapoor moved to London in the 1970s to study and work in the arts. Kapoor's other works include Ark Nova, Orbit, Dismemberment, and more. He is widely recognized as an innovative sculptor. The inspiration for Cloud Gate derives from the texture of liquid mercury, and the sculpture's surface is made to reflect light in much the same way. Kapoor designed the underside of Cloud Gate as what's known as an omphalos. It visitors to see reflections from the surrounding environment on the sculpture's concave chamber-like interior walls.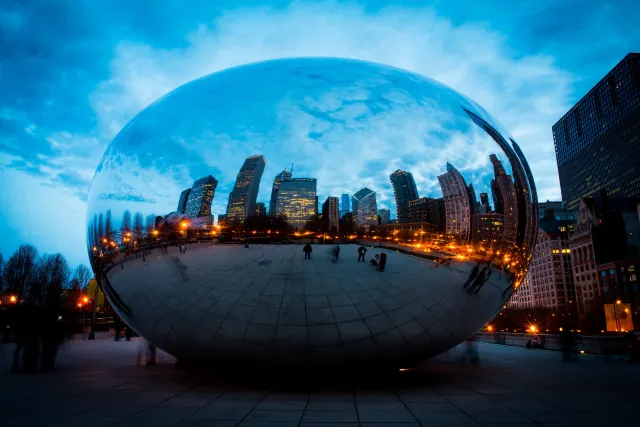 Kapoor is known to prefer designing with pen and paper rather than modern computer software. This created challenges during construction of Cloud Gate as numerous design calculations were needed to ensure the project was indeed feasible. The overall aesthetic contained in Cloud Gate is in keeping with Kapoor's other works, which also seek to blur boundaries between objects. He is known to imbue his artistic creations with a sense of spirituality that draws on themes common in Hinduism, Buddhism, Taoism, and other Eastern religions.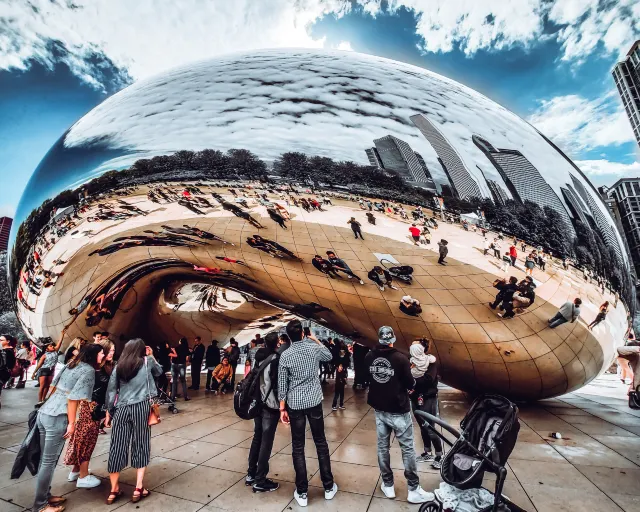 Taking selfies at the Bean is a straightforward affair. Given the highly reflective surface, you're almost guaranteed a good photo wherever you stand. Consider positioning yourself on the west side of the sculpture looking towards Michigan Avenue or on the north side towards East Randolph Street. From these locations, you can capture some of the surrounding high-rise buildings including the Aon Center and the Chicago Cultural Center. Another option is to try to capture a selfie from the omphalos on the underside; however, the distortions in the reflections from this perspective may not make for ideal photographic compositions. You are also likely to encounter many other people trying to do the same thing, meaning you'll have to jostle for space. One additional recommendation is to visit the park in the early morning hours when the sunrise off Lake Michigan provides beautiful lighting.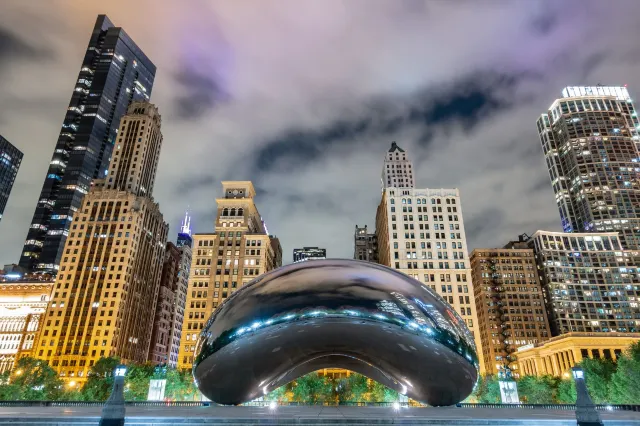 The Bean is not only spectacular during the day. Its reflective surface is lovely after dark as well. The Michigan Avenue skyline reflects off the sculpture while the general energy of a major city at night seems to course through the entire park. Evening is a great time to hop on a bike after a tiring day and come straight to Millennium Park where you can relax for a bit before heading off for a night on the town.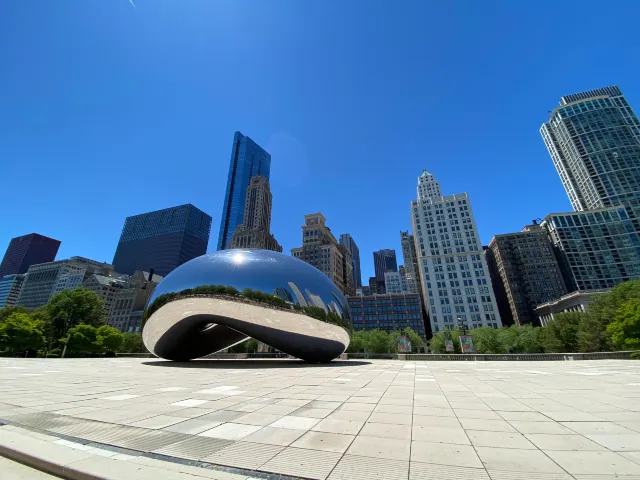 Millennium Park is open daily from 6:00 a.m. to 11:00 p.m. If you are able, try to visit Chicago in the spring or fall when temperatures are moderate. Summer in Chicago can be stifling hot, but there are normally many culture events to enjoy. The city offers a diverse range of museums, shopping, dining, and outdoor recreation. It's truly one of America's best major cities. If you've never had the chance to visit, make this the year you finally take that trip to Chicago. The Windy City is waiting for you.
Payment Methods





Our Partners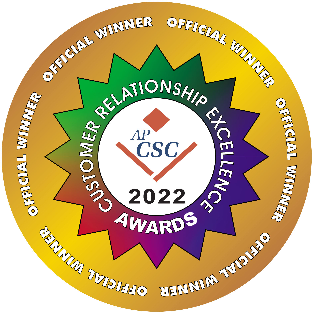 Contact Center of the year 2022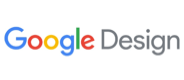 Google Material Design Awards 2019
Copyright © 2023 Trip.com Travel Singapore Pte. Ltd. All rights reserved
Site Operator: Trip.com Travel Singapore Pte. Ltd.