Top 19 Hippest Mid-Size US Cities
Contents
1. Santa Rosa, California

2. Rochester, New York

3. Seattle, Washington

4. San Antonio, Texas

5. Huntsville, Alabama

6. Albuquerque, New Mexico

7. Knoxville, Tennessee

8. Reno, Nevada

9. Tampa, Florida

10. Boulder, Colorado

11. Tucson, Arizona

12. Detroit, Michigan

13. Portland, Oregon

14. Orlando, Florida

15. Atlanta, Georgia

16. Richmond, Virginia

17. Boise, Idaho

18. Salt Lake City, Utah

19. Vancouver, Washington
Megacities are the most creative and dynamic places on Earth. Massive population centers concentrate people and infrastructure in ways conducive to economic growth. As is too often seen, however, megacities suffer from myriad problems such as a lack of affordable housing and environmental degradation. Fortunately, mid-size cities in America offer great alternatives in terms of both travel and settling down. With many of the benefits and fewer downsides than their larger counterparts, mid-size localities are attracting young people hungry for opportunity. In this list, we profile 19 mid-sized US cities that offer great overall quality of life and appeal to hip and diverse populations. In no particular order, these are the hippest mid-sized US cities!
1. Santa Rosa, California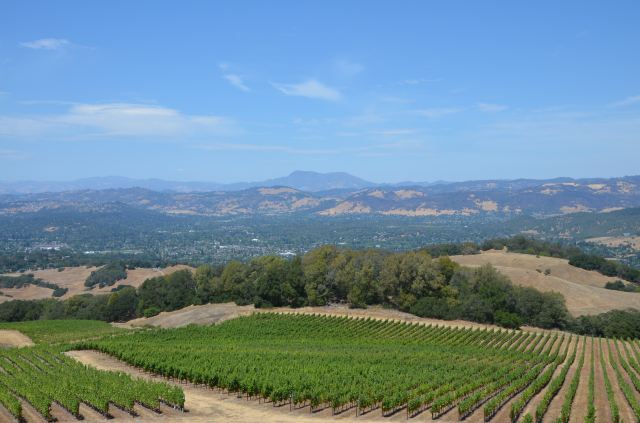 San Francisco and Silicon Valley are obvious places to be; however, an influx of residents has created significant social problems. As a result young people have begun looking further afield, demanding more flexibility in their working schedules and access to improved quality of life. Santa Rosa, in California's wine region, is waiting for you with open arms. Sonoma County is chock-full of great vineyards and Santa Rosa is right in the middle of the action. Visitors will delight in its small town atmosphere and delicious local food culture. Venture out for wine tastings and return at night for great food and entertainment. Recreation abounds as Santa Rosa is a fantastic place for cycling and enjoying the outdoors. All of these factors have helped it garner a reputation as a very hip city indeed.
2. Rochester, New York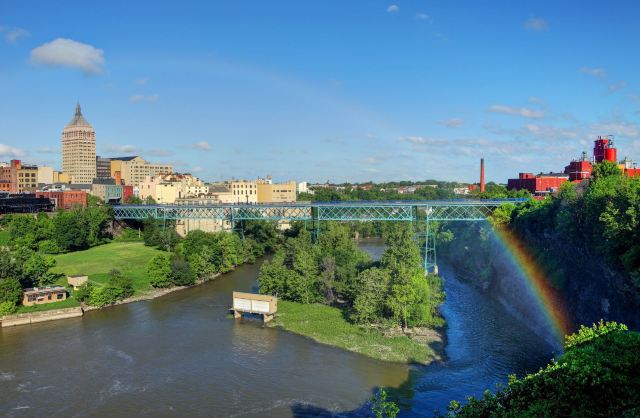 If you've ever spent time in upstate New York, you know it's a stunningly beautiful place. Rochester, on the shores of Lake Ontario, is no exception. Residents here have easy access both to Great Lakes recreation and the scenic beauty found around the Finger Lakes. Long home to the famed Eastman-Kodak company, Rochester is a city well worth photographing. Enjoy the Strong Museum, the Rochester Museum & Science Center, or the George Eastman Museum. The city's artistic scene powers a vibrant local culture. Visitors have access to many innovative restaurants and local eateries. Coupled with beautiful upstate New York scenery, Rochester is a great place to spend some time. There is always some fresh on offer, so come check it out.
3. Seattle, Washington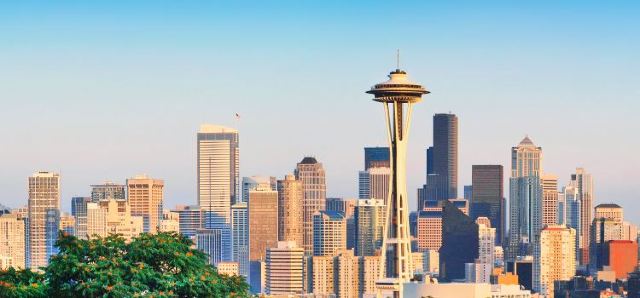 The home of Starbucks and the Space Needle has long possessed a keen sense of style. When Nirvana and the Seattle sound exploded onto the music scene in the late 1980s, it heralded the start of a three decades long renaissance. In the 1990s, Microsoft ruled the tech world and Seattle attracted talented developers eager to revolutionize the world. With a temperate climate and the hip vibes characterizing the Pacific Northwest, Seattle is a city that exudes cool. Once you visit, you will see why people fall in love with the culture, the arts scene, and the opportunity. Seattle remains one of those mid-sized cities where new generations can come into their own.
4. San Antonio, Texas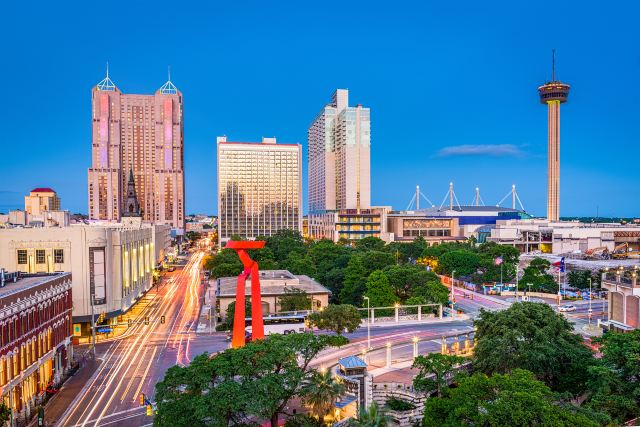 There's plenty going on deep in the heart of Texas. San Antonio is a lovely travel destination that won't break your bank account. It's a place where you can find heaps of Texas culture and a vast array of great attractions. The relatively compact downtown area affords many opportunities to explore the San Antonio's great arts and culture scene. Stop by La Villita Historic Arts Village. The many galleries and shops offer plenty to see and provide the chance to enjoy some authentic San Antonio culture. Swing through Hemisfair Park where you can see the Tower of the Americas, visit Institute of Texan Cultures, and relax by the fountains and playground. San Antonio's impressive offerings make it one of the best mid-sized cities to visit.
5. Huntsville, Alabama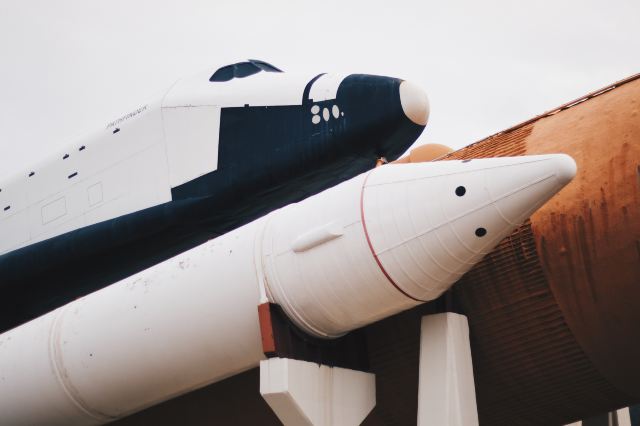 Huntsville might not immediately spring to mind when picturing hip cities. It's home to NASA's famed Marshall Space Flight Center, a place that literally helped America reach the moon. With a University of Alabama satellite campus in town, there are plenty of bars and restaurants catering to students and young professionals. You will find lots of farmers markets and trendy cafes serving up all sorts of delicious coffees, teas, and snacks. A short hour's drive to the east is Muscle Shoals, a famed city where the biggest names in music have recorded some of their most groundbreaking works. Locals say there's a magic tied to the land and water. Huntsville is the perfect town for up and coming people looking to discover themselves and make a claim in the world.
6. Albuquerque, New Mexico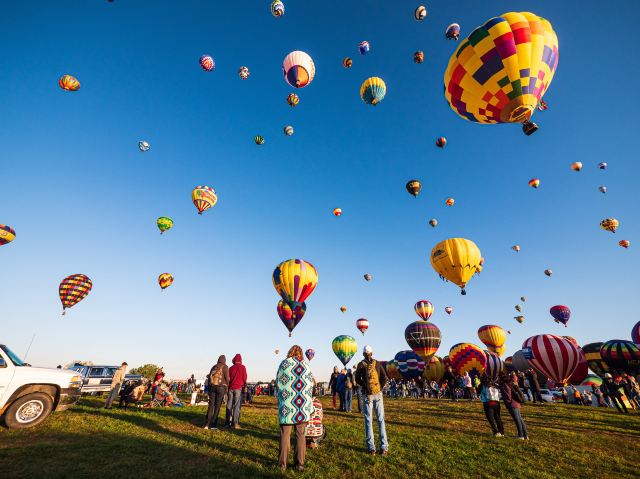 A certain generation of American Millennial will forever remember Albuquerque as the proposed new home for the Springfield Isotopes, the oft-maligned minor league baseball team portrayed in The Simpsons. When Homer eyes the team's new chilidogs and declares, "That's the kind of bold flavor they enjoy in Albuquerque," kids everywhere were instantly convinced Albuquerque was a place to be. The Desert Southwest offers a refreshing climate and beautiful natural scenery. When coupled with Albuquerque's arts and entertainment offerings, it's easy to see how the city appeals to young people on the go. The city's hosts the International Balloon Fiesta, the world's largest hot-air balloon gathering. Come discover why Albuquerque ranks high on the list of hip mid-sized American cities.
7. Knoxville, Tennessee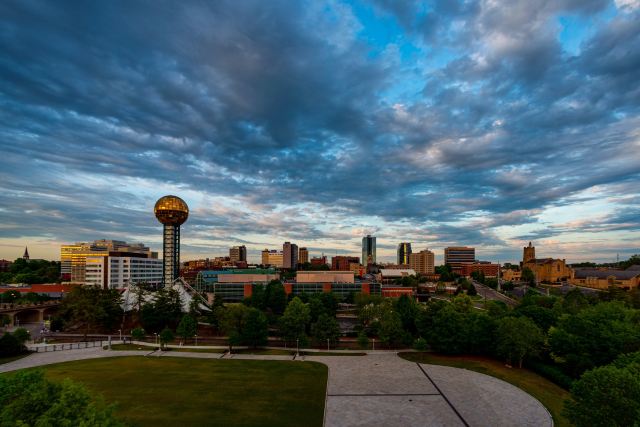 Knoxville is a trendy little town in Tennessee that is popular with a youthful demographic. Centered on the University of Tennessee, Knoxville is especially lively when the Volunteers are playing at Neyland Stadium. Stroll through World's Fair Park and enjoy Market Square. Knoxville's many wine bars and boutique shops are great places to spend some time. Browse for a bargain or enjoy a glass of pinot. To top it all off, Knoxville is a short drive from Great Smoky Mountains National Park, one of America's most beautiful national parks. The landscapes are spectacular and the city's culture is dynamic. There is a lot to like in Knoxville.
8. Reno, Nevada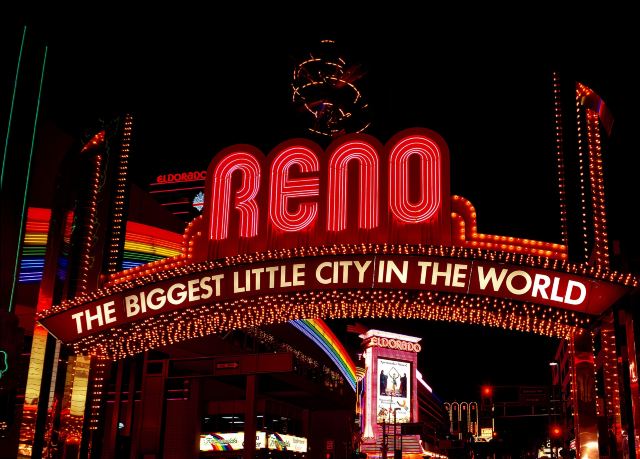 Reno has a reputation as a somewhat grittier Las Vegas. Offering easy access to Sacramento and Lake Tahoe, Reno has transformed in recent years with the help of investment projects designed to appeal to younger residents. The neon and glamor remain, joined by a revitalized midtown filled with breweries, trendy restaurants, and sheik cafes. Young people have moved in and opened tattoo parlors, vintage clothing shops, and other establishments catering to this new demographic. The energy and vibrancy they bring have allowed Reno to reinvent itself while staying largely true to its gaming roots. Take a walk along the Truckee River and discover the "Biggest Little City in the World."
9. Tampa, Florida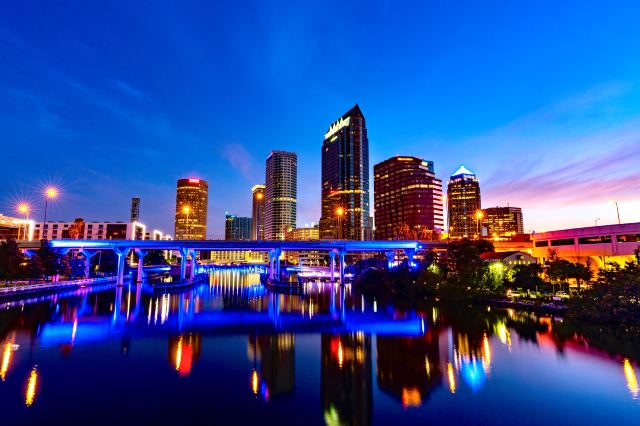 Don't let Florida's image as a destination for retirees fool you into thinking it's a sleepy state without much to offer. Tampa on the Gulf Coast leverages its location to create an attractive atmosphere for up and coming talent. Cuban cigar factories, comedy clubs, bars, and restaurants proliferate in the Ybor City neighborhood. A strong Latin influence is evident in the city's music, arts, and food culture. Of course you can always enjoy a visit to Busch Gardens for a ride on the roller coasters. The Tampa Museum of Art is highly regarded. Be sure to check out its modern and contemporary arts collection. With great schools and convenient access to the beach, Tampa is a mid-sized city with lots to offer young families.
10. Boulder, Colorado
As a smaller cousin to nearby Denver, people find in Boulder a sense of community and belonging. Grab yourself a cup of excellent coffee and head out to explore the arts scene. The city's Museum of Contemporary Art showcases talent from around the region. In the downtown area there are a host of galleries to explore. Once you've enjoyed the visual feast on offer, visit one of the many local restaurants where innovative chefs are serving up exciting dishes. Those looking for some Rocky Mountain adventure can tube down Boulder Creek or canoe in Boulder Reservoir. Colorado is a great place for young people and Boulder is an attractive alternative to Denver. If you ask us, this is one of the best mid-sized cities in the US.
11. Tucson, Arizona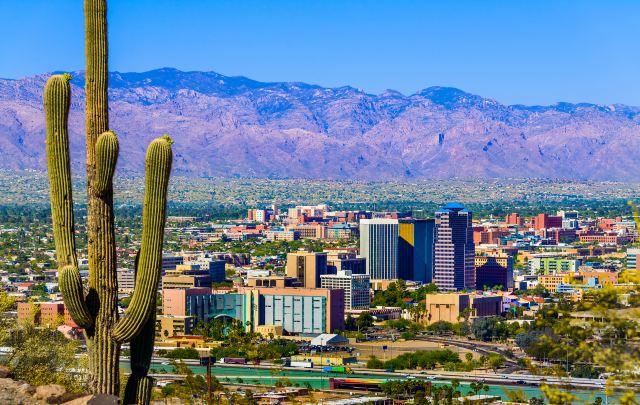 Southeast of Phoenix along Interstate 10 is Tucson. This trendy community enjoys copious sunshine and a beautiful desert climate. Flanked on both sides by national parks, Tucson provides convenient access to unbeatable natural landscapes. Picture getting off work and biking out to some top-notch hiking trails or rugged scenery. The city's cultural offerings include a glass museum, a Jewish history museum, and a great children's museum. The University of Arizona's main campus is located here so you can always count on a jam-packed events calendar. Programs and lectures, sporting events, you name it. Tucson is a place to be and its relatively young population keeps the city exciting!
12. Detroit, Michigan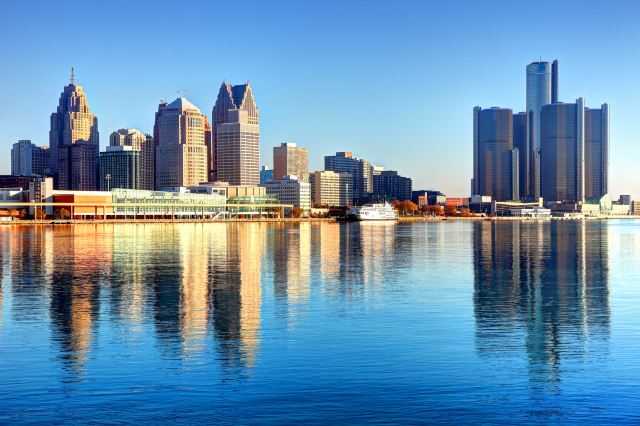 As urban redevelopment proceeds apace, Detroit is on the cusp of an important economic revitalization that will see this old industrial city remerge from the ashes. Today, visitors can tour the Detroit Institute of Arts and marvel at the incredible frescoes painted by Diego Rivera, enjoy casino thrills at the MGM Detroit, or explore Henry Ford Museum. As a cultural melting pot, Detroit's culinary scene is an eclectic mix of Mediterranean, Middle Eastern, South Asian, and Central American cuisine all rolled into one. New and exciting music is on offer every night in the city's youthful Corktown District, which is gaining a regional reputation as a place for artists and young people to come discover themselves. The Motor City is once more Michigan's economic engine.
13. Portland, Oregon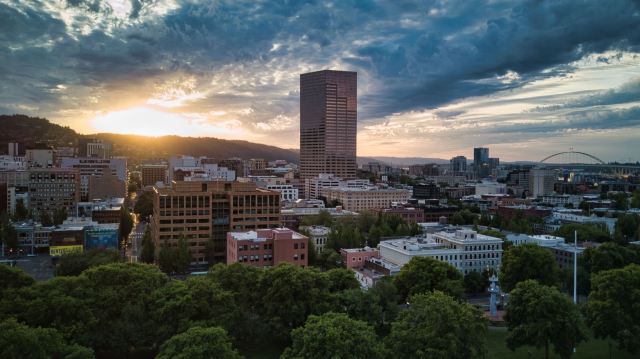 Portland is a fantastic city with loads of great things to do. Whether it's hiking in the Columbia River Gorge National Scenic Area or just enjoying all the recreational bike trails, the Northwest is a great place for nature-lovers. Add to it Portland's many pubs, restaurants, and coffee houses and you've got the perfect recipe for a dynamic city. Be sure to snap some pictures at Multnomah Falls and find a few hours to enjoy Washington Park. Central Portland buzzes with activity and the areas on either side of the Willamette River host an eclectic array of dining and entertainment. The coffee and beer culture here is world class. Portland is one of those mid-sized US cities you don't want to miss.
14. Orlando, Florida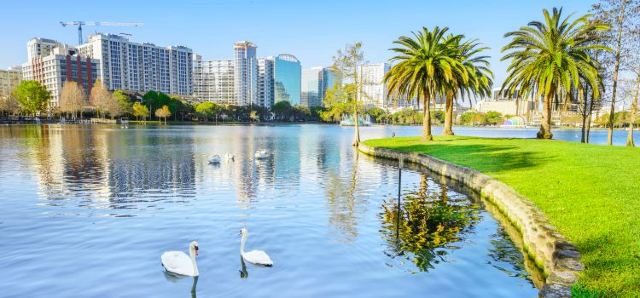 Disneyworld probably comes to mind when one hears mention of Orlando. While the famous amusement park is no doubt a draw, it's far from the only reason this city is trending upward. Orlando is where you can find some truly wonderful places for recreation and enjoying yourself in the Florida sun. Everywhere you look there are lakes. Diverse restaurants and local eateries are a testament to a proud counterculture tradition. Orlando is welcoming to LGBTQ community members and boasts a strong civic pride. Of course you can enjoy the many entertainment and amusement parks, especially when the tourist season winds down and the lines thin. If you're looking for hip mid-sized cities in the US, try Orlando. We think you'll like it.
15. Atlanta, Georgia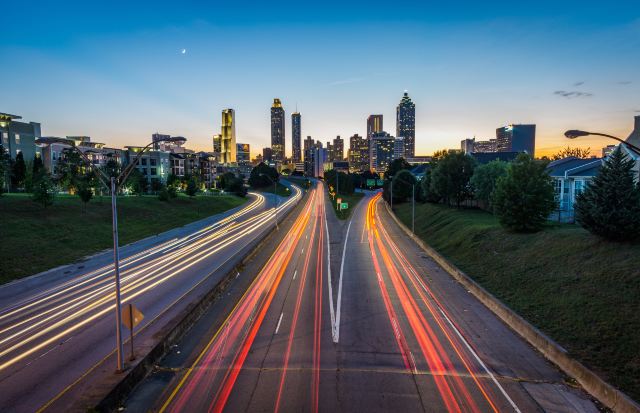 Atlanta hardly needs an introduction. Georgia's capital is the state's main economic engine. Emory University anchors a world-class higher education and tech entrepreneurial scene. Dozens of cultural institutions cater to the city's diverse population, as do its many historic parks and monuments. Enjoy lounging in Centennial Olympic Park or head to the Little Five Points neighborhood. This trendy district is popular with younger people and features a great many cafes, galleries, and music venues. At night the bars and restaurants are lively and filled with the soulful sounds that have long originated in Atlanta. Intimately bound to the past while always looking towards the future, Atlanta is a city on the go.
16. Richmond, Virginia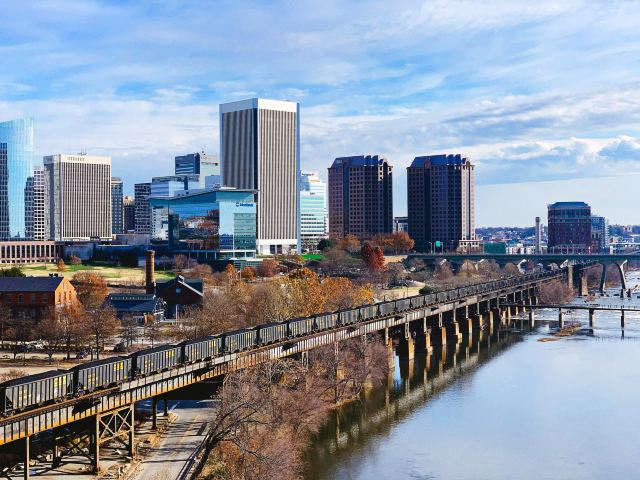 Virginia's capital pulses with energy. Explore its complex history from the Antebellum South, through the trials of the Civil War, and into the present day. Visit Monumental Church, which was built by Thomas Jefferson and where Edgar Allan Poe often attended mass. From there it's a short walk to the White House of the Confederacy. Now part of the American Civil War Museum, this is where Jefferson Davis presided over the Confederate government until forced to flee advancing Union armies. Stroll along the banks of the James River before returning downtown for some good food and lively music. With lots to offer, Richmond makes our list of the hippest mid-sized US cities.
17. Boise, Idaho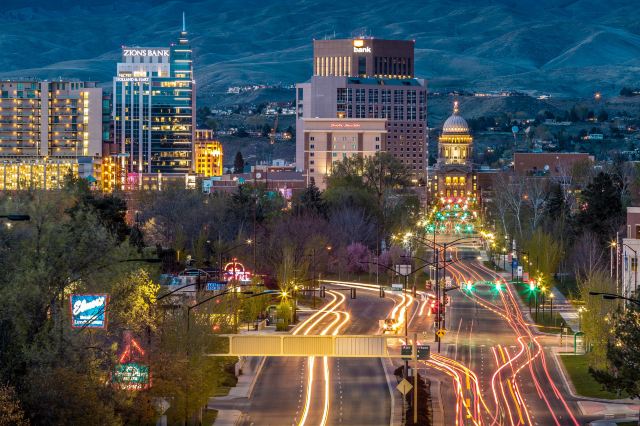 Boise is a city filled with excellent music, culture, and food. Boise offers opportunities for exploring some truly spectacular country. A short drive takes you to wonderful forests in the Pacific Northwest. Alternatively, the Rocky Mountains are on the city's doorstep. World-class ski and snowboard slopes are well within reach. Go for a walk down by the Boise River and visit Idaho State Museum and the Idaho Black History Museum. Afterwards head north to the Hyde Park neighborhood where you will find tons of small stores and tree-lined streets. Camel's Back Reserve is nearby and has some great walking trails. Boise is a fantastic place for those looking for culture and wide open spaces.
18. Salt Lake City, Utah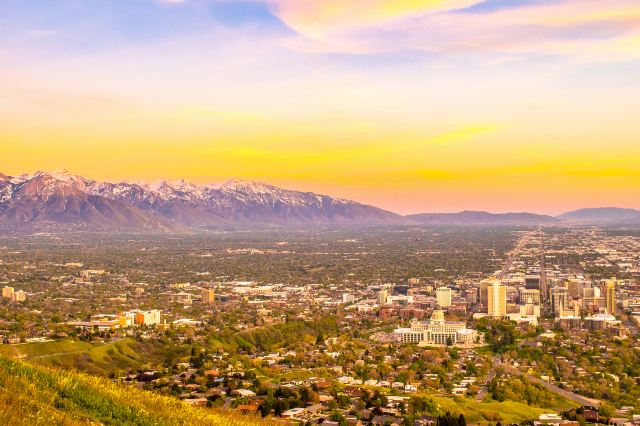 With plenty of vegan eateries, alternative shopping, and trendy microbreweries, Salt Lake City can seem like an oasis. As with other mid-sized cities in the American West, access to amazing scenic landscapes is a massive draw. Mountain climbing and challenging hiking trails are right outside the city limits. In winter the powder on the slopes draws skiers from around the world. Spend your summers enjoying the Great Salt Lake or going around to neighborhood barbeques. Though it might seem a bit spread out, Salt Lake City is easy to navigate and always offering something new to explore. Come find out why this is one of the best mid-sized cities in the US.
19. Vancouver, Washington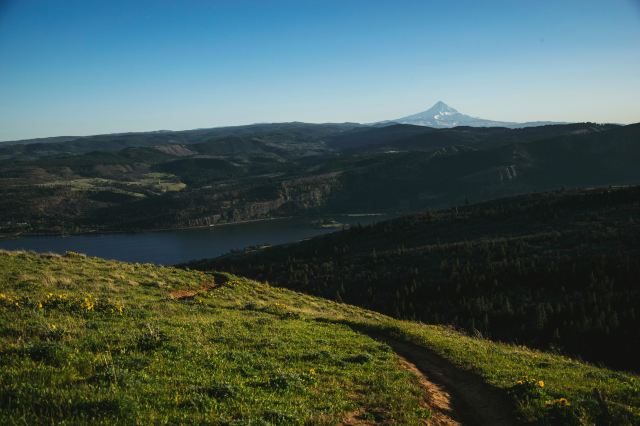 Once more into the Pacific Northwest we go as Vancouver, Washington rounds out our list. Smaller and a tad quainter than neighboring Portland, Vancouver provides all Portland's benefits with fewer downsides. You still have access to wonderfully diverse eateries, cafes, and bars. Exploring the Columbia River is a breeze as is getting to Mount Hood. You'll love the atmosphere in Esther Short. This is the epicenter of the Vancouver scene. Brewpubs line the streets and restaurants are constantly offering up exciting fare. When you want, you can always go for a bike ride or walk through Clark College. Head up to Vancouver Lake Regional Park and enjoy a great place for an outing. Once you visit, we're sure you'll agree that Vancouver, Washington is one of the best mid-size cities in the entire United States.
While young people return to America's great cities in droves, plenty are finding it hard to establish themselves in the big metropolises on the coasts. We've put together a list of 19 of the hippest mid-sized cities in America as an alternative to destinations like New York or Los Angeles. In all these places you will find quality of life, culture, and diversity. People are welcoming and the small town feel can be just the thing you need as you're transitioning to a new life. We're confident you'll agree these are among the hippest mid-sized cities in the United States.
Copyright © 2022 Trip.com Travel Singapore Pte. Ltd. All rights reserved
Site Operator: Trip.com Travel Singapore Pte. Ltd.