Discover and have a quick browse through Things to do in South Beach Miami
check the video👇
It's quite tempting to come to Miami South Beach only to spend your entire visit enjoying its soft sand beaches and calm, azure waters. It can be wholly relaxing to spend days soaking up the sun as the gentle breezes sway the palm trees along the coast. Miami South Beach offers leisure and luxury galore, but for those who seek a bit more variety during their trip there are still many opportunities that await. So if you're looking for things to do in South Beach Miami, you've come to the right place.
1. The Beach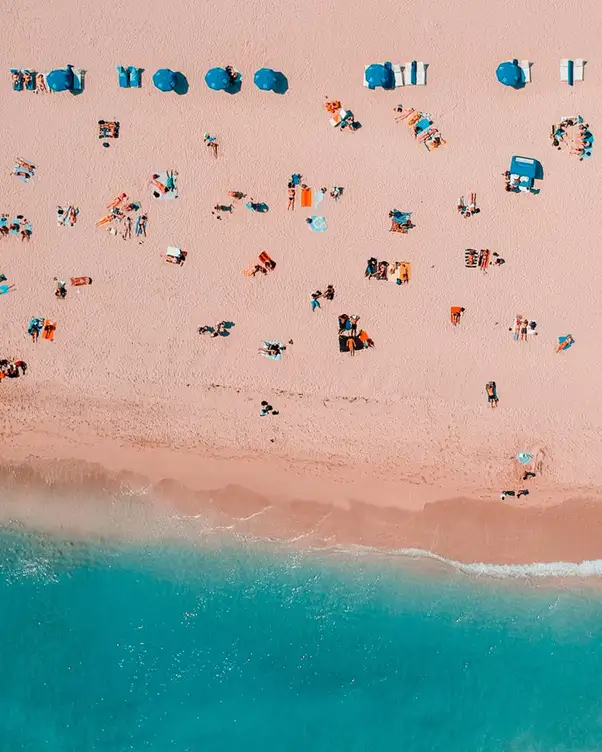 First up on our list of things to do in South Beach Miami is enjoying the white, sandy beaches and glittering waters. If you're staying at one of the seaside hotels or resorts there are loungers and parasols available for guests. If you're not staying by the seaside, there are loungers and parasols available for rent or you can simply place your towel on the sand. The weather is bound to be lovely, and the waters calm and clear.
2. O Cinema South Beach
This former City Hall, designed by Carl Fisher in 1927, now houses the independent arthouse O Cinema. The cinema screens not only independent, foreign, and experimental films, but also film classics. At times the venue hosts talks and houses art exhibitions. The theater is small, allowing only 50 audience members at a time. It's a beautiful theater, and a great place to visit on rare rainy days.
3. South Pointe Park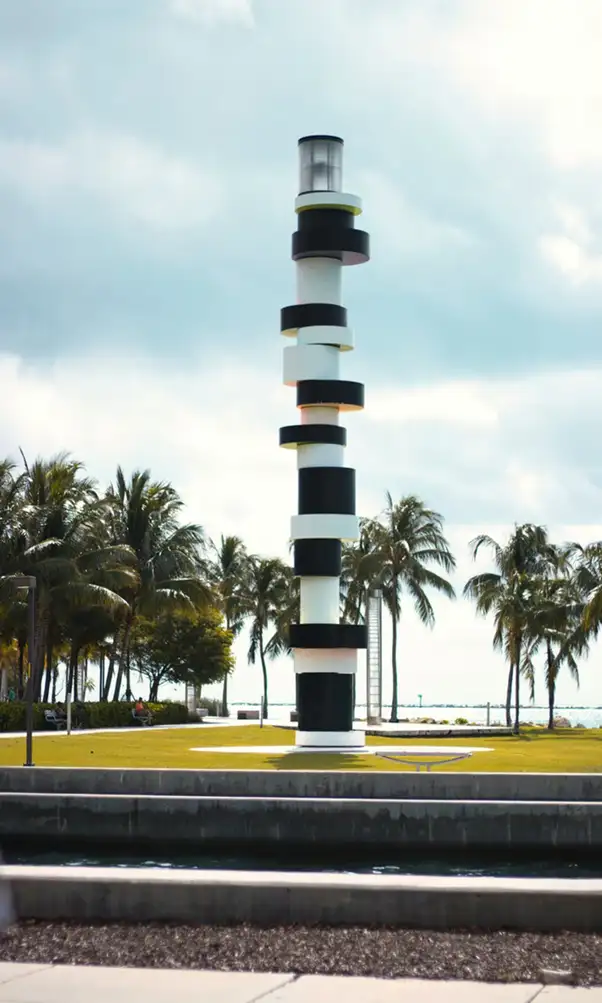 Located at the very tip of South Beach lies South Pointe Park, with its beautiful landscaped greenery and paved pathways. The park is a great place to relax, with walking trails that offer panoramic views, as well as picnic and barbeque areas. The water play area is a great place to cool off on a hot day, and is popular with kids and adults alike. There is also a large leash-free area where dogs get to run around. The pier at the far end of the park offers a beautiful view of the coast and skyline, and is a popular spot for fishing. The park is also a good spot for jogging, cycling, and rollerblading.
4. Rollerblading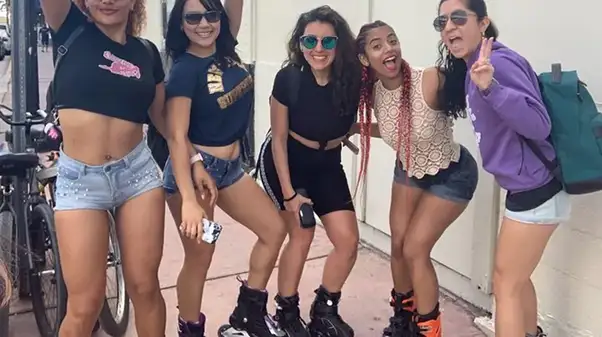 Rollerblading is immensely popular in Miami, and it's no wonder as it's a great place to practice the sport. Rent some rollerblades and enjoy the breeze as you cruise past famous landmarks. Some of the favorite rollerblading spots include South Pointe Park and the Miami Beach boardwalk. Miami has a strong rollerblading community, as evidenced by the the Friday Night Skate, a loose affiliation of approximately 50 rollerbladers. The Friday Night Skate sets off at 7 pm every Friday from Fritz's Skate Shop on the corner of Washington Avenue and Lincoln Road. Be aware that joining the Friday Night Skate is advised for experienced rollerbladers only.
5. Shopping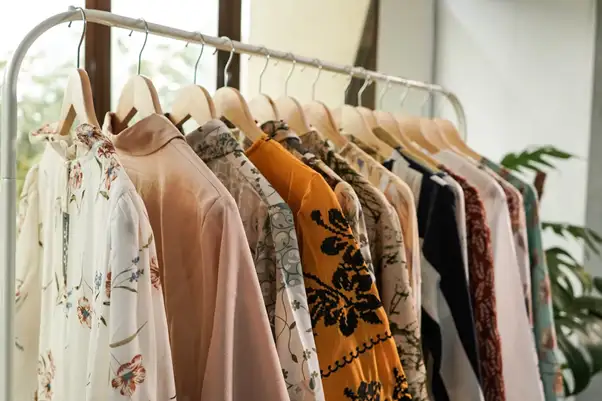 One of the best things to do in South Beach Miami is to go shopping, and with its many exclusive shops and outdoor malls it's easy to see why. Lincoln Road is a shopping classic and makes for a great starting point with many unique and trendy boutiques and shops. At a walkable distance you'll find Española Way, a classic Spanish style pedestrian-only street littered with quaint, little shops and cute, sidewalk cafes. No matter where you go, you're sure to find whatever your heart desires.
6. Nightlife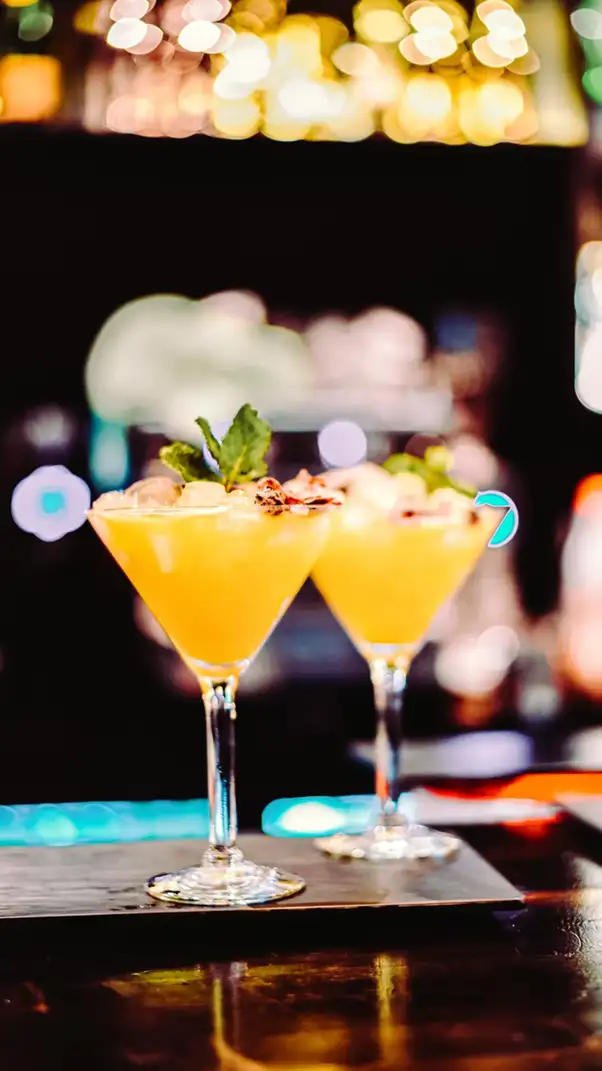 The chic Bâoli will take you effortlessly from a delicious dinner to dancing. At Mango's Tropical Cafe, the party can get started right after lunch until deep into the night. Is dancing not your thing? Sip a cocktail at one of the bars at the exclusive SLS South Beach hotel, or at Sweet Liberty which has been lovingly dubbed "the bartender's bar". For a more low-key atmosphere, have a beer at an iconic dive bar, such as Lost Weekend or Ted's Hideaway.
7. Attend a Pool Party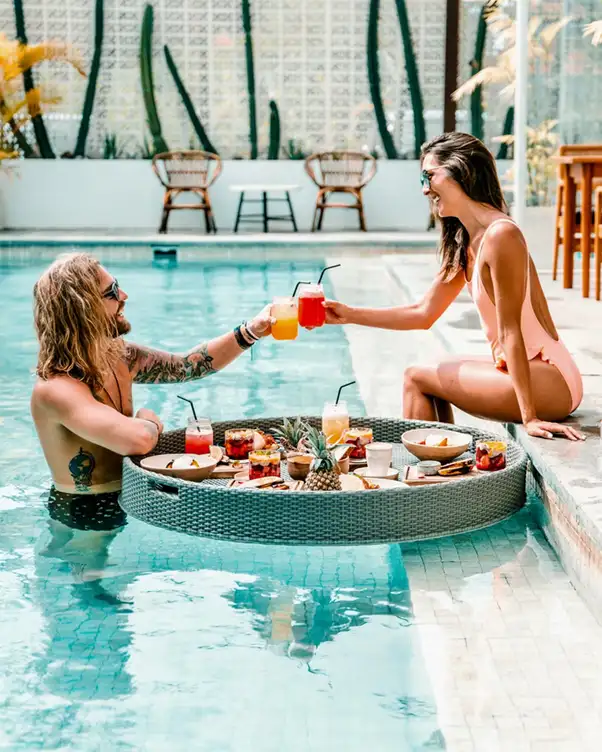 During peak tourist season (March–October), many hotels throw pool parties. As a staple event of Miami's summer culture, this list of things to do in South Beach Miami would not be complete without them. Don your most confidence-boosting swimwear and order your favorite drink. You don't need to be a guest at the hotel to attend, though guests will often get free access.
8. Art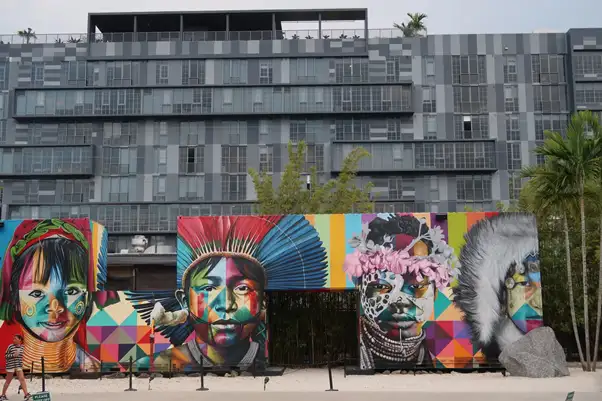 There's plenty of art to experience in South Beach. Take for instance The Bass, Miami's contemporary art museum, which houses international contemporary works of art from mid-career and established artists alike.

Then there's the Wolfsonian, a museum and research center that houses a collection of over 200,000 objects from a wide variety of cultures and eras.
Finally, be sure to check out Artechouse, a new media museum with digital exhibits on the latest technology. Some of the digital exhibits are interactive, adding a playful element that will challenge the public's preconceived notions of art.

However, you don't have to go to a museum or art gallery to enjoy art in Miami - simply walking along the Wynwood Walls is sure to leave you feeling inspired.
9. Art Deco Walking Tour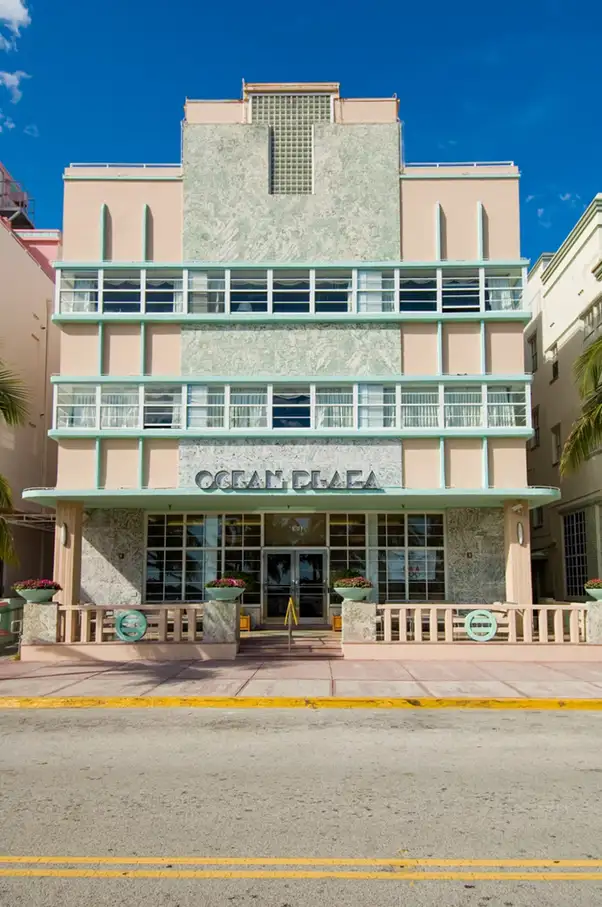 One of the absolute musts of things to do in South Beach Miami is taking an Art Deco Walking Tour. Take in the exceptional examples of the local Art Deco architecture and some of its original and contemporary interiors while learning about their design and history.
10. Food Culture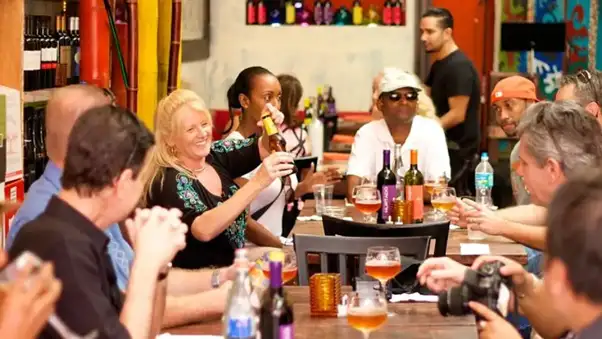 Sometimes the best way to immerse yourself in the local culture is to taste it. Miami is a melting pot of many different cultures, from various Latin American cultures, to European and Asian cultures, and this is reflected in the various eateries and fusion food restaurants in the city.
Great places to try the various foods in the city are the Lincoln Eatery and Timeout Market Miami, which proclaims itself to be "the perfect culinary sample of a city". Or maybe you prefer a local guide who knows where to find the absolute best bites in South Beach.
11. Palace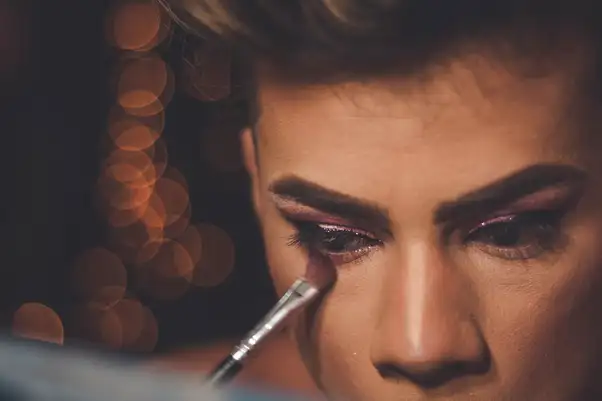 Founded over 30 years ago, Palace is the bar that established the drag scene in Miami. Located on the iconic Ocean Drive and frequented by celebrities like Elton John and Madonna, Palace's alumni include RuPaul's Drag Race contestant Latrice Royale. With its rich history and outrageous entertainment, Palace is bound to be an unforgettable experience.
12. Take a Bike Ride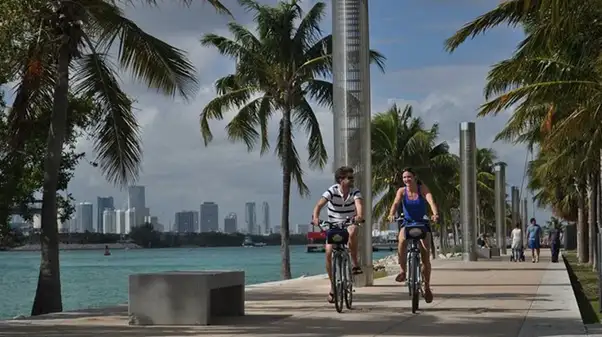 Cycling isone of the best things to do in South Beach Miami. Bicycles are a great way to get around and see the sights. You can take in the views at your own pace while enjoying the weather.
Rent a tandem bicycle, electric bicycle, or regular bicycle here.
13. Segway Tour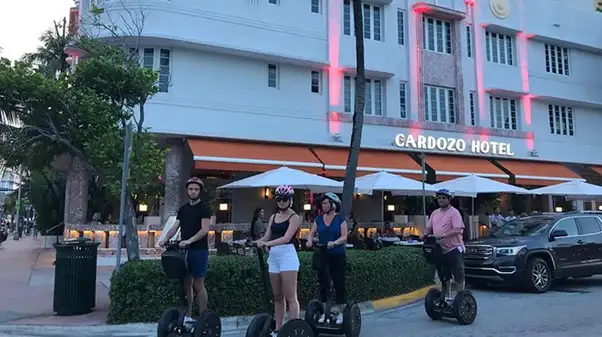 There aren't many more fun ways to get around than by segway. A guided tour on a segway is a novel and playful way to get to know the South Beach area.
14. Boat Tour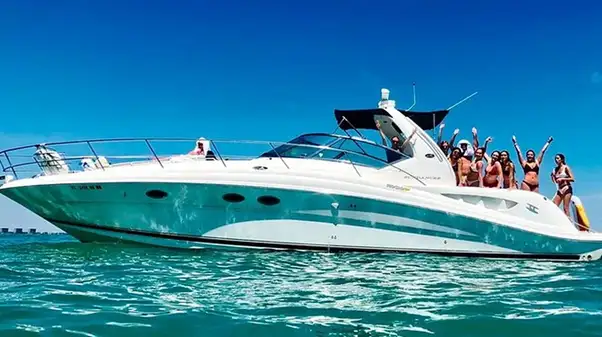 A boat tour is a leisurely way to enjoy the ocean and see the sights.
Book your private boat tour or sightseeing cruise here.
15. Miami Beach Marina
Visit the Marina to see the luxurious ships and boats that dock there and enjoy the stunning views. If you're looking for more exciting activities, you'll find them here too. From parasailing, banana boats, and jet skis, to boat trips for snorkelers and both experienced and novice divers. Round off your meal at a stellar restaurant.Texas De Brazil is a steakhouse that combines Brazilian cooking with Texas hospitality, while Monty's Sunset offers fresh, locally caught seafood and live music. Both are located at the marina, offering stunning views on boats and ships heading out on the ocean.
Frequently Asked Questions
How far is South Beach from Miami Airport?

South Beach is 13 miles east of Miami International Airport

How to get from Miami Airport to South Beach?

The Miami Beach Airport Express Bus (Route 150) is the most affordable option. It takes you from Miami International Airport to South Beach in a comfortable, air-conditioned bus for $2.25 per person. It's best to buy your tickets at one of the two Ticket Vending Machines at the Bus Plaza, as the bus driver doesn't always have exact change.

How far is Miami Beach from South Beach?

North Miami Beach is about 17 miles away from South Beach.

What is the difference between Miami Beach and South Beach?

South Beach is part of Miami Beach. It's the southernmost part, which runs from Dade Boulevard down to South Pointe Park.