Have a quick browse through The Best Places to Visit in Delhi
check the video👇
Delhi is the capital of India and accordingly, it's the largest union territory with the highest population. Because of this, you can expect Delhi to be rich in culture and life.
Within this union territory, you'll find both New Delhi and Old Delhi. Wherever you go, you'll find something new to discover, right around the corner. Whether it's the food, goods, or people, Delhi is one of the most vibrant places to visit in the world.
Here are some of the best places to visit in Delhi!
Best Places to Visit in Delhi: Qutub Minar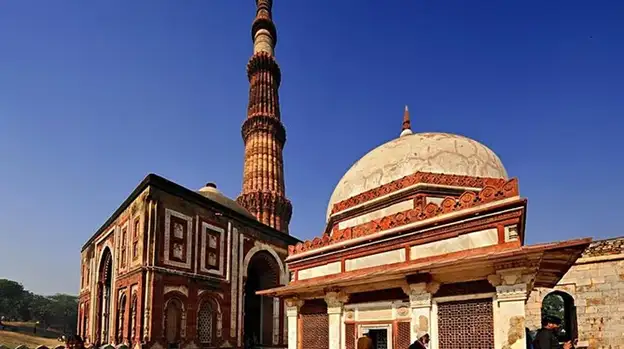 Qutub Minar is the tallest minaret in all of India. It's also a UNESCO World Heritage Site, so you'll find people from all over the world visiting to see the structure's splendor. This unquestionably makes it one of the best places to visit in Delhi.
The Qutub Minar is constructed of red sandstone, marble, and sandstone. It stands over 230 ft (70 meters) high, so it's an interesting and fun climb up its steps.
At the bottom of the 5-story tower is the Quwwat-ul-Islam Masjid, which is a mosque. There's also an ancient gateway built in 1310. While you go up the minaret, you'll marvel at the Koran inscriptions and carvings that show the history of the Qutub.
On the grounds, you'll also find a 2,000-year-old iron pillar: the Alai Minar. The tombs of Alauddin Khalji, Imam Zamin, and Altamish are located here as well.
Book a guided tour with pickup from your hotel with Trip.com now!
Best Places to Visit in Delhi: The Red Fort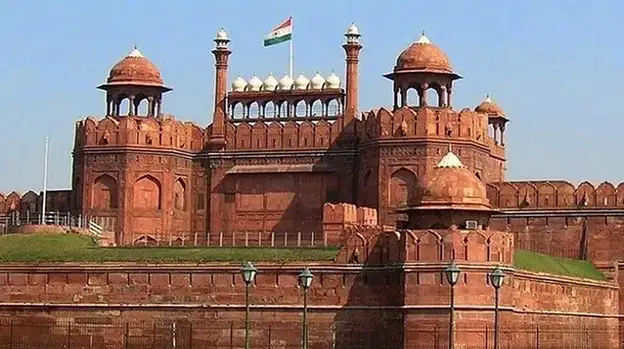 A side view of the entire Red Fort in Delhi
The Red Fort is also known as Lal Qila and is located in New Delhi. It was first built in 1648 by Shah Jahan, the 5th Mughal emperor of India.
As you might've already guessed by the name, the Red Fort catches your eye from a distance not just because of its size, but also because of its color. It's constructed of breathtaking red sandstone even has a moat, as well as the Lahore Gate, which can also be spotted a mile (1.5 km) away.
After you enter the Lahore Gate, you'll see the Chhatta Chowk, which is a covered bazaar that dates back to the 17th century. You'll find plenty of goods to purchase, such as souvenirs, jewelry, silverware, and silk, as well as food.
Explore Red Fort With Entrance & Private Guide and get entrance to the Red Fort, as well as a private guide and pickup from your hotel.
Best Places to Visit in Delhi: Delhi Sulabh International Museum of Toilets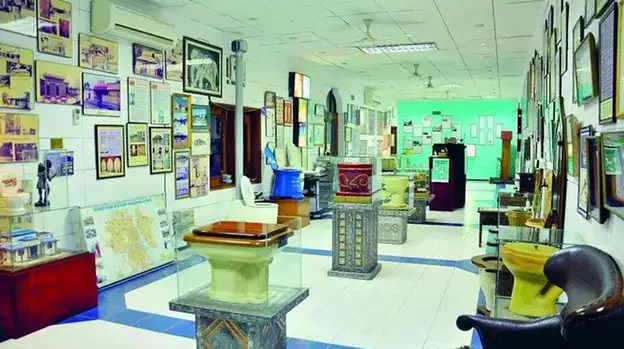 A museum of toilets? Yes, it might sound like a strange idea, but it's so bizarre and left field that it is well worth a visit. Around a third of the world's population doesn't have access to clean restrooms, so this eyebrow-raising premise can be an eye-opening experience.
At the Delhi Sulabh International Museum of Toilets, you'll get to see 3 main sections that contain toilets from around 3,000 BC, the Middle Ages, and modern times. Throughout the museum, you'll also find numerous poems that mention - you guessed it - toilets.
If you're interested in visiting the museum, book Delhi Sulabh International Museum with Trip.com that includes lunch and pickup from your hotel!
Best Places to Visit in Delhi: Lodi Gardens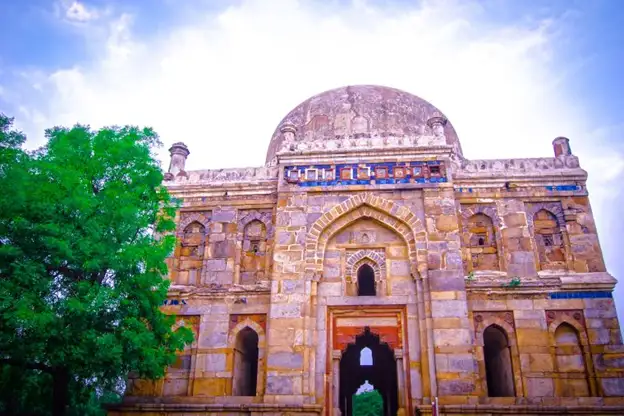 You'd think that such a populated union territory couldn't afford to have green spaces, but think again. Lodi Gardens is a breathtaking 90-acre park in New Delhi that'll make you want to while away many an hour.
Stroll through the lush gardens and in addition to birds and butterflies, you'll also see mausoleums from the 15th century that house the remains of Lodi Sultans. A notable structure is the Glazed Dome, which dates back to 1490 - you'll know when you see it since it's a large structure with blue tiles on it.
Another not-to-miss structure is the Athpula, which is an 8-pier bridge. This was built in the 16th century, and it goes across Lodi Gardens' lake. You'll get excellent pictures for your social media here!
Don't miss out on the National Bonsai Park either. Inside, you'll spot plenty of cute and tiny bonsai trees.
Best Places to Visit in Delhi: The Lotus Temple
If you're familiar with the Sydney Opera House, then you might find the Lotus Temple's design to be similar. However, it's a house of worship, so you must treat it as such.
The Lotus Temple was built in 1986 and is made of white concrete and marble, and as the name suggests, it's been designed to look like a lotus flower. There are 9 pools of water surrounding it, like with a real lotus.
What's fantastic about the Lotus Temple is it's open to people of all religions, as all Bahá'í Houses of Worship are. This is reflected in the fact that there are no obvious symbols or pictures of religion.
Throughout the years, this temple's attracted over 70 million visitors. This is proof that it's one of the best places to visit in Delhi.
Best Places to Visit in Delhi: Humayun's Tomb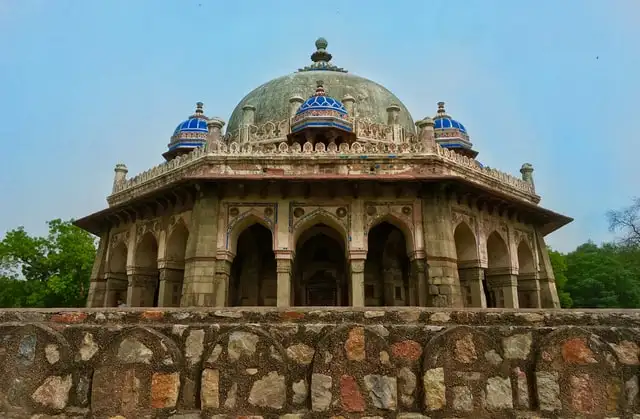 Humayun's Tomb is a spectacular sight to behold - so it's no surprise it's a UNESCO World Heritage Site. It's a huge mausoleum made of red sandstone and white marble, which contrast one another beautifully.
An interesting fact is that Humayun's Tomb is a prototype of the Taj Mahal, which explains why they look more than a little similar. This Mughal mausoleum was built in the mid-16th century by Haji Begum.
In addition to the magnificent structure, Humayun's Tomb also has lush gardens, so make sure to spend some time walking around the grounds and taking in the sights.
Where to Stay in Delhi
For your trip to Delhi, you'll probably need to stay in a hotel. In that case, one of the highest-rated hotels in the area is Crowne Plaza New Delhi Okhla, which is an IHG Hotel. Most major tourist destinations are under 30 minutes away from this hotel.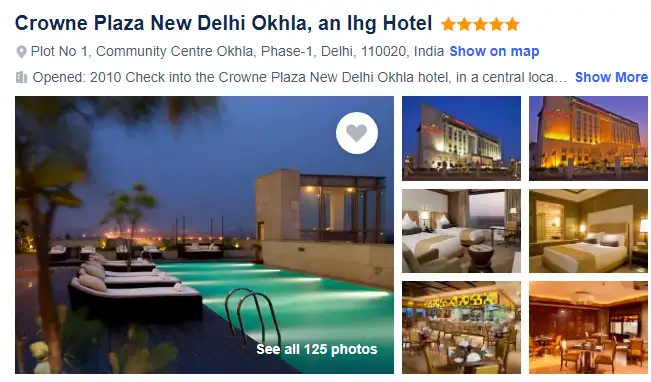 Hotels in Delhi are already pretty cheap, but if you're traveling on a budget and need a modest room, then try Hotel Romavilla. It's got great reviews, is very affordable, and has simple accommodations.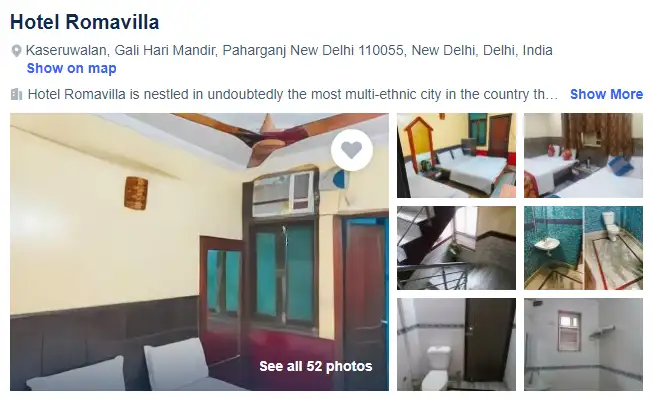 On the other hand, if you want to splurge, stay at The Lodhi. It's located in the heart of New Delhi and offers luxury amenities and rooms.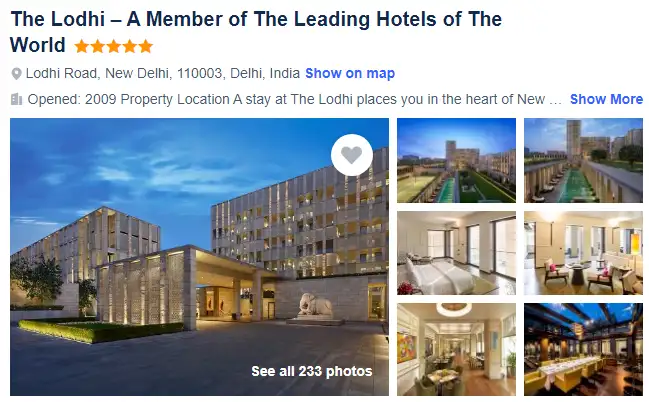 The next time you want to fly out for vacation, you'll know all the best places to visit in Delhi. From the Red Fort to the Delhi Sulabh International Museum of Toilets, there are plenty of activities to keep you busy every day!
FAQs About the Best Places to Visit in Delhi
Is Delhi the same as New Delhi?

No, Delhi isn't the same as New Delhi. New Delhi is one of the 11 districts in Delhi itself.

Is Delhi a state?

No, Delhi isn't a state. It's both a city and a union territory of India.

What is Delhi known for?

Delhi is known for its amazing gardens and botanical houses. It's a great place to visit for nature lovers.

Is there a Delhi in the US?

Interestingly enough, there's a town in Delaware County, New York called Delhi. As expected, it's named after the city of Delhi in India.