Pedestrian Paradise: The Best Walking Cities to Travel by Foot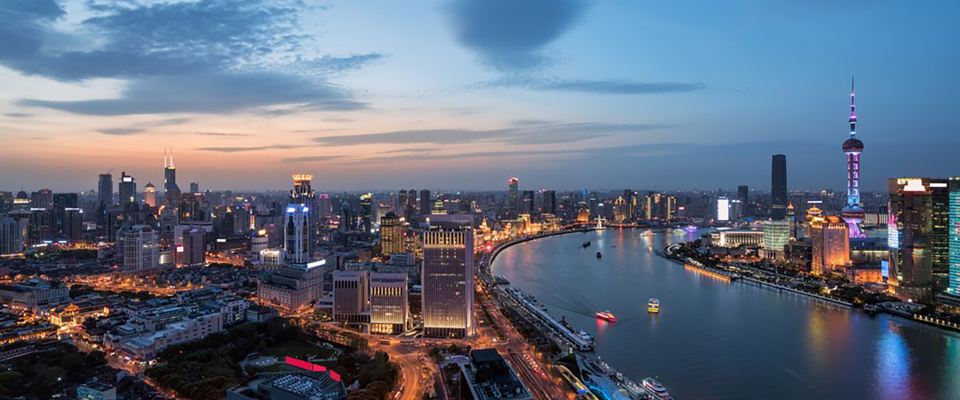 Driving, especially to and in big cities, can be challenging. You may have to deal with massive traffic jams, road rage, delays, or have to pay outrageous fees for parking — if you can find a place to park, that is. Nothing puts a damper a vacation faster than feeling stressed out just getting from place-to-place.
Fortunately, many places are focusing more on pedestrians, creating new and innovative ways for them to get around, including the implementation of car-free zones to cut down on traffic. If you prefer pedestrian life, but still want to travel and see the world, here's your guide to pulling it off.
Why Walking is the Best Way to See a City
There is more to seeing a city than hitting up the major tourist spots and eating at the same fast food chains you enjoy at home. If you truly want to immerse yourself in a new place, you need to spend time simply being there. This means being among the people, trying new foods, and "walking a mile" in the locals' shoes.
Walking through a big city is not only a great way to avoid traffic, it lets you see new things you may have missed in a car.You get to people watch, take in the local sites, have the opportunity to stop in and check out a store you see, and maybe even spend a few minutes watching a street performer. Plus, while vacationing, you are likely going to eat a lot of delicious food, and walking is a great way to experience your destination city while burning off those extra calories.
How Cities Can Be More Pedestrian-Friendly
Not every city is pedestrian-friendly. Many are more focused on improving traffic conditions than making walking a more viable option. Cities that are succeeding at being pedestrian-friendly are including specific features or sections in their urban areas that make walking a better option than driving, like:
"Walking only" sections or blocks of the city
Effective public transportation that stretches out to suburban areas
Paths for pedestrians to avoid stop lights and traffic stops
Affordable housing in downtown city areas
Safe bike lanes and bike laws
Making a city more walkable is beneficial both to residents and visitors. Walkability not only makes navigating cities more pleasant, but can create pedestrian destinations where food, entertainment, and shopping are all easily accessible without having to drive from place-to-place. Walkable city centers and commercial districts can be major quality of life boosters for residents by creating hubs to meet and mingle, while allowing tourists to get a taste of the local experience themselves.
Obstacles to Walkability
Especially in the US, but also in other urban and developed countries, the car is king. Most people would rather drive somewhere instead of finding an alternative form of transportation. Changing the mentality from using personal vehicles by default, to instead taking public transportation and walking, is a major barrier to making cities more walkable.
Other barriers to walkability in cities include:
Demand for parking
Large streets in downtown areas
Poor public infrastructure
Lack of public transportation
Existing high traffic
Lack of funds for re-designing streets in public spaces
Most Walkable Cities in the World
Many cities around the world are focusing on becoming more pedestrian-friendly. The best walking cities in the world are great places to visit and really get a taste of the local culture.
Shanghai, China
One of the best places to travel with your own two feet is Shanghai, China. With affordable hotels located all over the city, great places to eat within walking distances, and effective public transportation, Shanghai begs to be walked. They've got subways, buses, and even a maglev train to get you into the city from the airport. Most of the locals prefer walking, meaning most streets are actually designed with pedestrians in mind, not cars.
Getting there won't break the bank either, with viable options for cheap flights to Shanghai. That means more money for eating authentic local foods or buying souvenirs.
Hong Kong, China
Hong Kong is making great strides to improve it's walkability, and there is no better time to visit. Nearly every part of the city is easy to reach with the help of public transportation and walking, meaning your access to what you can see isn't limited. They've also designed many areas of the city to be pedestrian only, and those areas are full of trees and nature to make the walk more pleasant. Plus, flights are very affordable, and the every hotel in Hong Kong is a short distance from restaurants, shopping, and other hot destinations, so you have your pick of great places to stay and from which to strike out on foot.
Paris, France
Paris loves pedestrians. Within a few days of walking, you can see everything the city has to offer, from historical sites to smaller attractions. The local architecture is worth spending more time admiring, and walking around the city is the best way to really see it all. Paris an old, romantic city, with many inner neighborhood streets not designed for cars, but for people. If you do drive a car there, expect to park it somewhere all day and explore the city on foot. Plus, the exercise will be welcomed after all the of delicious pastries you'll be eating.
New York City, United States of America
The Big Apple is a sight to behold, and avoiding driving is essential to seeing everything you want to see. With subways, buses, trains, and easy to walk streets, you can get everywhere in the city without ever setting foot inside a car. The city is big, so get comfortable utilizing public transportation to get around, and bring your walking shoes.
Additionally, many major attractions, like Times Square or Central Park can only be enjoyed by foot.
When it comes to traveling, walking is a great way to see the world, and many major cities are focusing on improving it. While not every city is great at it, picking and planning out a trip with the express purpose of walking it is possible, and a great way to experience it.